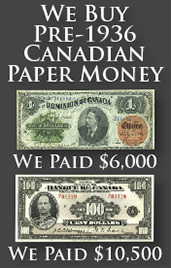 Value of June 23rd 1923 $2 Bill from The Dominion of Canada
Dominion of Canada June 23rd 1923 Two Dollar Bill
Description:   These are very popular bank notes. Each Dominion of Canada 1923 $2 bill shows the Prince of Wales. Of course he would later be named King Edward VIII. He is wearing the uniform for the Welsh Guards. The back of each note has an olive green tint and the Canadian Coat of Arms.
Varieties:   1923 $2 Dominion of Canada notes can have black, red, blue, green, or bronze seals. They can also be signed by different officials. The seal color and signature combination matters. Nothing is exceptionally rare for the series, but some notes are worth premiums because of their seal color and signature combination. Please contact us for more details.
Quantity Printed:   83,400,000
Text:   The Dominion Of Canada – Will pay to the bearer on demand – Two Dollars – Ottawa June 23rd 1923 – Canadian bank note company. Limited
BANK NOTE FRONT: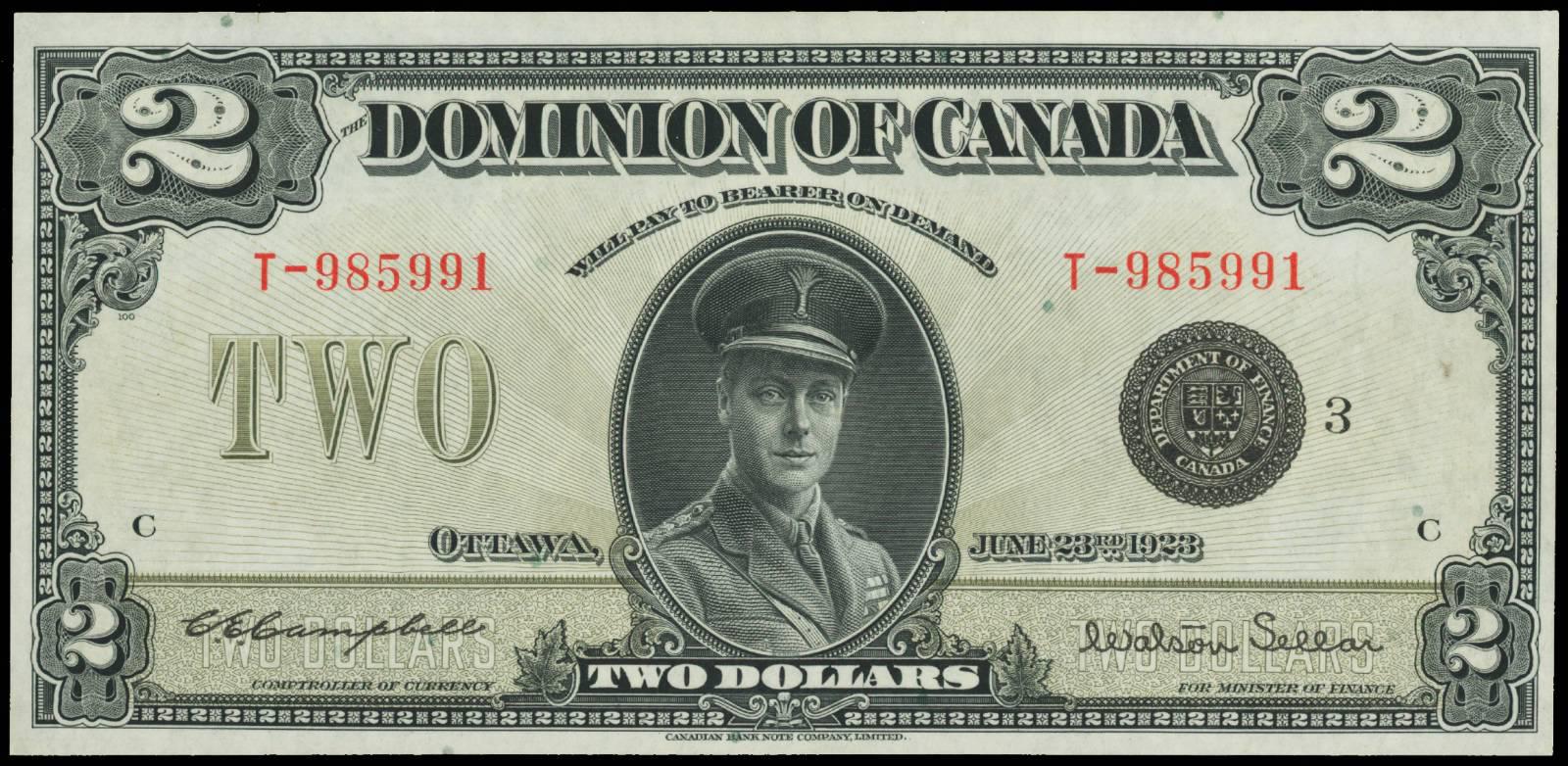 NEED AN APPRAISAL OR WANT TO SELL?
We buy all 1923 $2 bank notes from The Dominion of Canada. Values are based purely on condition and generally range from $25 to $1,000. If you would like our offer, then please send us pictures of your bank note. We will grade the paper money and respond back quickly with our buy and sell price. You might be surprised at how much money some high grade notes or rare varieties can be worth.