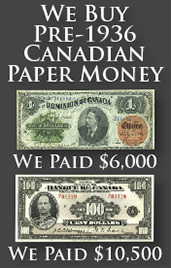 Value of Old Banknotes from The Hatley Bank, Canada
Old Money from The Hatley Bank
Ten dollar bills that read as The Hatley Bank, Bank of North America first popped up in 1837 and they circulated around the New England area.  This bank never existed and bank notes were created to defraud people.  Today only remainders exist and they are very rare.
GOT SOMETHING TO SELL?
We buy all types of Canadian currency.  We are especially interested in bank notes from The Hatley Bank.  You might be surprised at how much money we can offer for some currency.  Send us an email with pictures of the front and back of your bank note and we will respond quickly with our offer.
Sample Bank Note Image:
This is the only type of money printed by the phantom Hatley Bank.  Contact us for more value information.