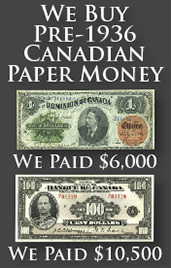 Value of March 31st 1898 $1 Bill from The Dominion of Canada
Dominion of Canada March 31st 1898 One Dollar Bill
Description:   One dollar bills from 1898 are very similar to 1897 $1 bills. The 1898 examples also feature a logging scene and portraits of the Countess of Aberdeen and the Earl of Aberdeen. These notes have a light brown tint. This added color helps distinguish them from two dollar bills of the same time period.
Varieties:   There are four different varieties for the 1898 $1 bill from The Dominion of Canada. The right side of your note can be signed by either J.M. Courtney or T.C. Boville. Now look at the back of your note, specifically the far left and far right side where "ONE" is engraved. Your note could look like ours, or the green design at the edges could curve out instead of in. All four varieties have similar values. Contact us for details.
Quantity Printed:   74,680,000
Text:   Ottawa, March 31st 1898 – The Dominion Of Canada – Will pay to the bearer – One Dollar – American Bank Note Co. Ottawa.
BANK NOTE FRONT: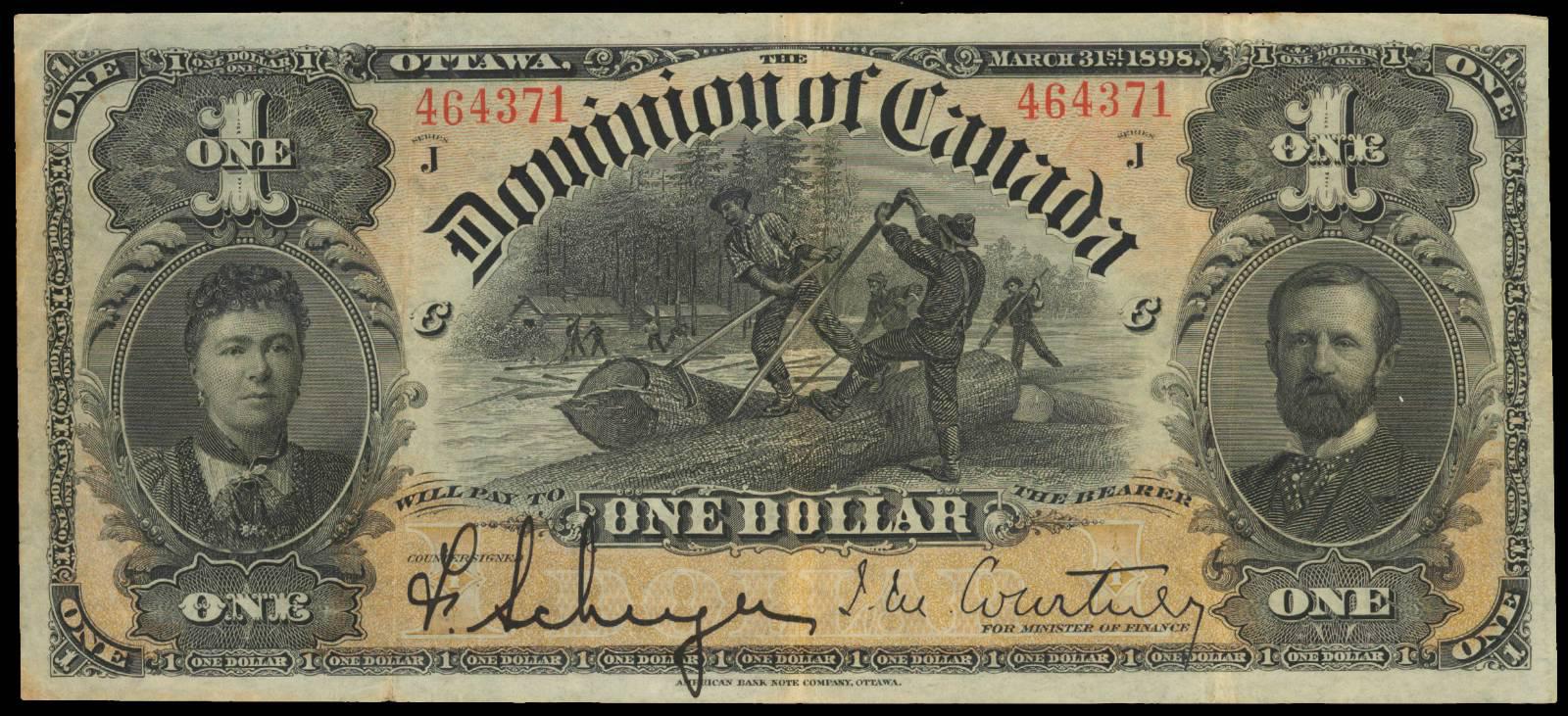 NEED AN APPRAISAL OR WANT TO SELL?
We buy all 1898 $1 bank notes from The Dominion of Canada. Values are based purely on condition and generally range from $40 to $1,500. If you would like our offer, then please send us pictures of your bank note. We will grade the paper money and respond back quickly with our buy and sell price. You might be surprised at how much money some high grade notes or rare varieties can be worth.