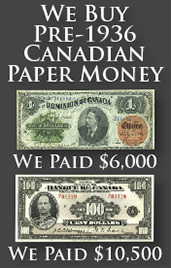 Value of July 2nd 1897 $2 Bill from The Dominion of Canada
Dominion of Canada July 2nd 1897 Two Dollar Bill
Description:   Each 1897 $2 bill has a portrait of The Prince of Wales, later King Edward VII. English royalty was frequently pictured on Canadian bank notes. The central vignette of these bank notes shows six men in a fishing boat. These were actually printed as late as 1913.
Varieties:   Dominion of Canada $2 bills from 1897 can be signed by J.M. Courtney or T.C. Boville. All Boville notes have a dark brown back. Courtney notes can have a reddish brown back or a dark brown back. The reddish-brown backed notes are very rare.
Quantity Printed:   36,968,000
Text:   Ottawa, July 2nd 1897 – The Dominion Of Canada – Will pay to the bearer – Two Dollars – American Bank Note Co. Ottawa.
BANK NOTE FRONT: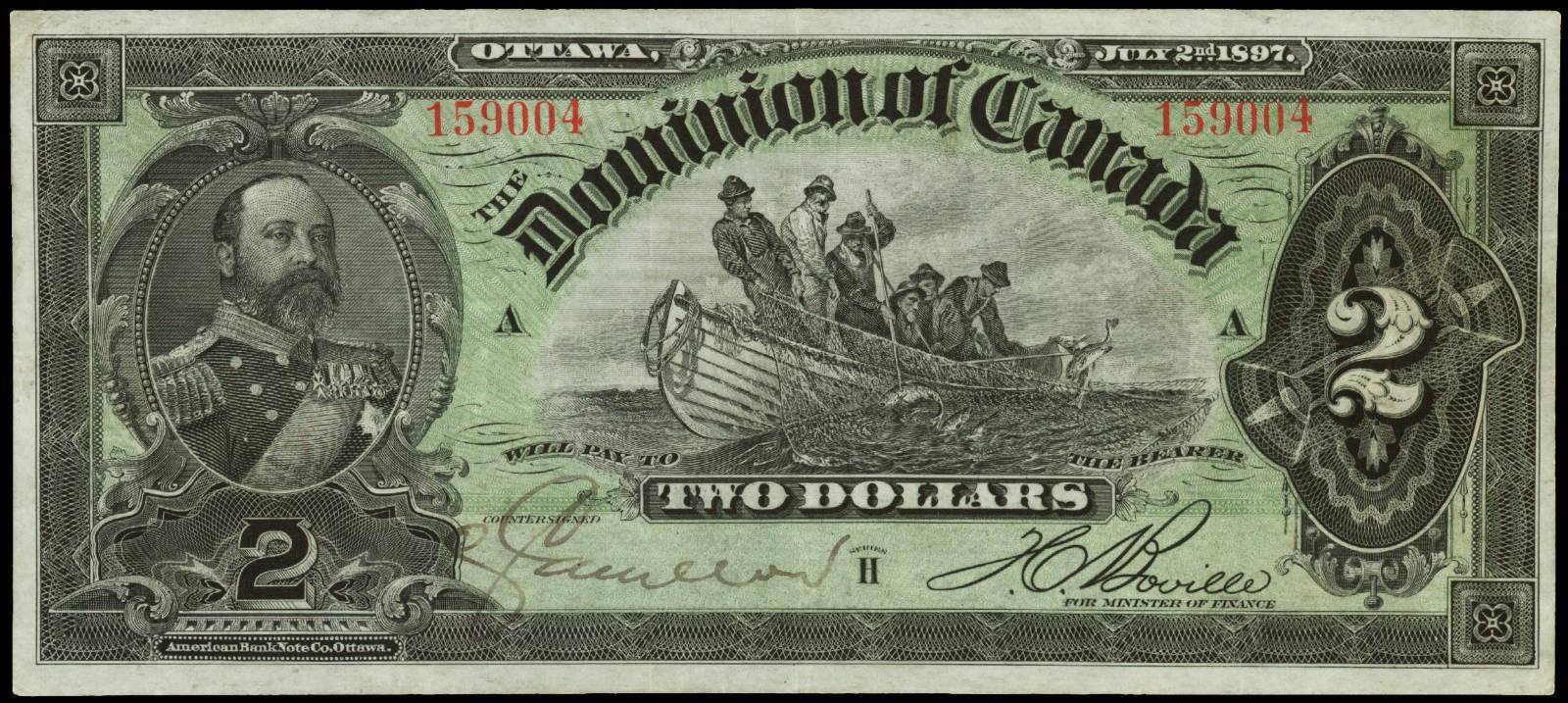 NEED AN APPRAISAL OR WANT TO SELL?
We buy all 1897 $2 bank notes from The Dominion of Canada. Values are based purely on condition and generally range from $150 to $3,000. If you would like our offer, then please send us pictures of your bank note. We will grade the paper money and respond back quickly with our buy and sell price. You might be surprised at how much money some high grade notes or rare varieties can be worth.